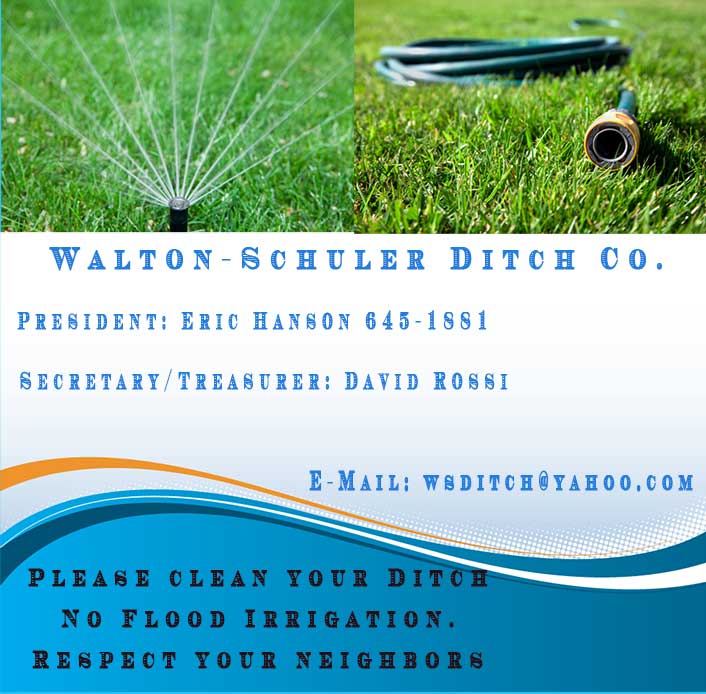 We will be closing ditch at 3:30 pm on 14 September.
Visit our Facebook Page for up to date details.
28 March 2017 was our 2017 Annual Meeting
As a land owner you are responsible for maintaining that section of the irrigation ditch that goes through your property. With the heavy flow of water and debris you should check your screens and grates on a regular basis.
We do not have the budget or personnel to check the entire length of the ditch 24/7.
We count on members of the ditch to do their part and clean the ditch that goes through their land. That requires you to put screens/grills on culverts and pipes that have an opening on your land. We also expect you to check and clean them on a daily basis. With the numerous wind storms this year the requirement to do that increases to several times a day.
Please educate children to stay away from the ditch and do not throw items into the ditch.
The current blockage was created by children throwing items into the ditch and those items allowed to go into an underground pipe which became stuck. A well placed screen/grill would have prevented that from happening.
Notes/pictures from Past Irrigation Seasons
Head gate and channel was full of debris!
The high winds we have been having lately has created a lot of extra work to keep the ditch running at full capacity. Please check your ditch regularly to remove debris from grates, screens, and culverts. Here are a few photos we took prior to cleaning out the head gate and stacking rocks in the creek. We still need to have the tree removed.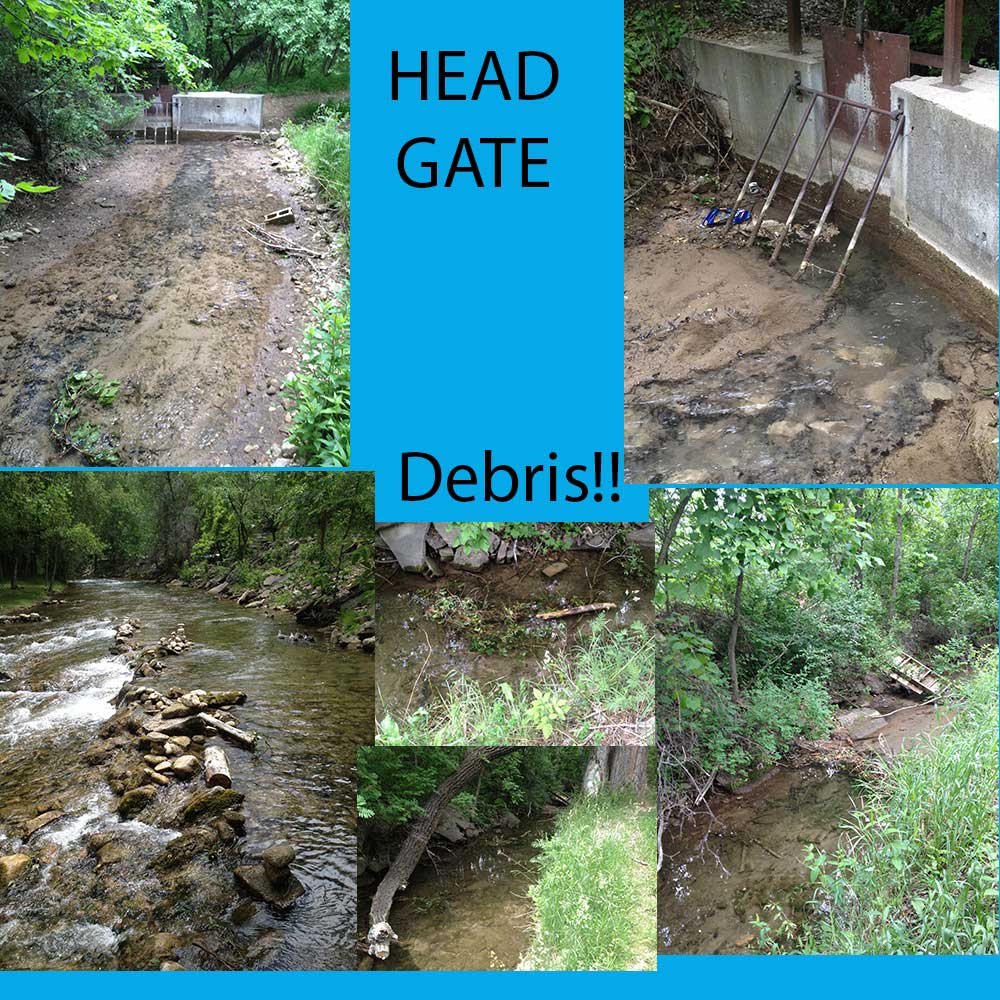 Monitor your ditch daily.
Please check your ditch in the morning and at night. Clean all screens and remove all debris. Do not dump your grass clippings and yard waste into the ditch.
The donation of time by a few volunteers has helped keep your cost of ditch maintenance at a reasonable rate. Next year we will have to raise our rates significantly to pay for a labor force to perform the ditch maintenance/repairs and to compensate for the lack of volunteers.